This post originally appeared on the Fluent website.
The idea was simple: stick a bunch of software developers, artists and musicians in a five-star hotel for a weekend, provide plenty of food and drink, and see what they build.
The event was the 3 Beard's second Digital Sizzle Art Hack event – a hackathon with a difference. The challenge was straightforward: "take any data and turn it into something creative". We had 48 hours to form teams, sketch out a creative vision, and actually build something. If at all possible, we also had to fit eating and sleeping into that tight timescale (although some people didn't bother with the sleeping part).
At times it felt like working in the laboratory of some mad scientist. We ended up with a quilt containing encrypted data, a real-time visualisation of someone's brainwaves, a model city flooded by hand gesture controlled pumps and so much more. The sheer breadth of what people created was staggering.
And all of this took place in the incredibly swanky South Place Hotel. It was possibly the nicest surroundings I'll ever work in.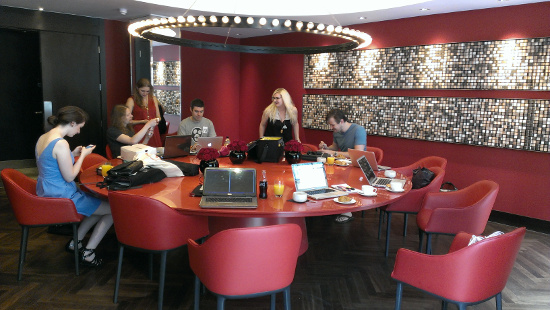 The project I worked on was called Mashifesto. We were inspired by the thought: what would all our tweets look like to digital archaeologists in a thousand years? Will they recognise all the jokes, sarcasm and triviality, or will they misinterpret everything as factual and serious statements? The resulting idea was to take portions of tweets and recontextualise them as a manifesto.
We built a website to do this. All you have to do is mention @mashifesto in a tweet. It will then process your Twitter history and create a mashifesto for you. One of the benefits of having creatives on our team, is that the mashifestos look pretty good too. Apparently they're inspired by Russian Constructivism and Italian Futurism.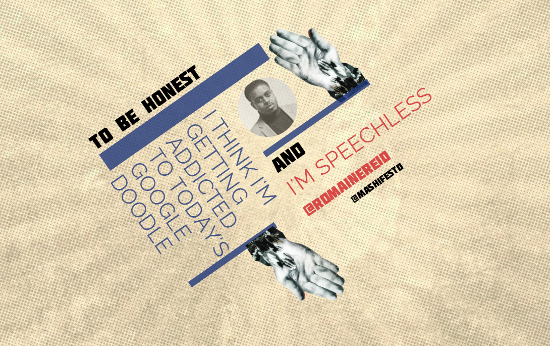 We were pretty pleased with the result. The judges seemed impressed too, because they awarded us 3rd prize. We were flattered to have won against such strong competition.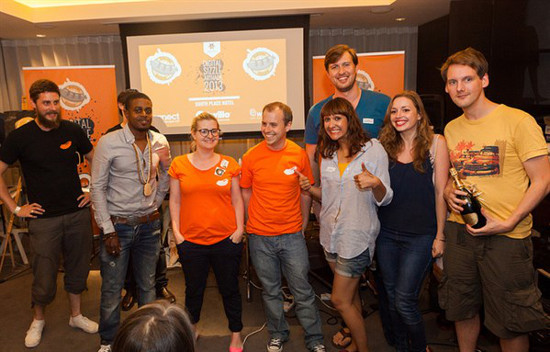 If you'd like to see all the different projects in person, they'll be exhibited at the South Place Hotel from 16th-18th August. Some of the work will then be shown at the Barbican for the following two weeks.
Photo used with kind permission by Paul Clarke Photography.