Last Easter I helped out with the youth work at a church conference. Part of the programme was "the question box".
This was exactly what it sounds like. The teenagers would write questions about some part of Christianity and put them in a box. We'd then do our best to answer them.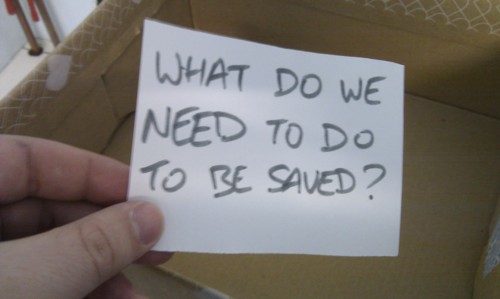 I hope that my answers helped the young people explore their fledging faith. I certainly found the whole process great for making me think about all sorts of nooks and crannies in my knowledge and opinions of God. Being put on the spot like that forces you to articulate what you really think and feel.
I kept all the question cards that the teenagers wrote and now I've made a website with some of them on. The idea is simple: run through a few questions and see if you can put your own answer into words. Try speaking it out loud if you find that helpful.
If there are any questions you think should be there then you can suggest them in the comments section below this post.